Coupling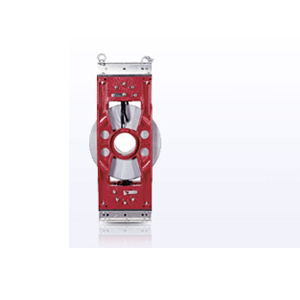 Ripple signal injection on every voltage level
Landis+Gyr couplings inject the ripple signal onto the power supply network. The signal voltage is superimposed on the 50Hz resp. 60Hz network voltage. Aligned to the particular supply network our couplings ensure a stable signal voltage.
The ripple control couplings consist of the following main components:
Coupling capacitors and coils which form band-passes for the injected ripple signal and at the same time prevent the 50Hz resp. 60Hz currents from flowing back into the ripple control transmitters.
Transformers which isolate our transmitters from the medium and high voltage network and provide the requested signal level.
Safety components for the supervision of the couplings which in case of failure isolate the hit circuits from the supply network without affecting the supply to the customers.
The Landis+Gyr couplings are supply network specific circuits and well known for their modularity, compact design and proven longevity. Our Swiss-made tuning coils are famous for their high quality.
Our deep engineering know-how and well established cooperation with the carefully selected number of suppliers enable us to realize a sustainable injection solution for our customers that covers the entire supply network with a reliable ripple control signal.
We at Landis+Gyr pride ourselves on a century of experience and a long list of  global customer references.  Committed to quality, we provide reliable energy management solutions tailored to our customers' needs.
Functions
Injection of ripple signal into any supply network
Local to wide-area signal propagation
Low loss of power during stand-by
Maintenance-free operation
Longevity of 20 years and more
Variations
One- or three-phase couplings
Injection up to 150kV supply voltage
Loose and stare parallel couplings
Series and neutral-ground couplings
Space-saving, low-noise and oil-free components
Solutions for indoor or outdoor application
Coupling supervision options
Materiaali

Landis+Gyr Load Management Brochure