Gridstream Converge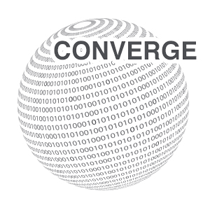 Flexibility and efficiency from metering to billing
Gridstream Converge belongs to the latest generation of automatic meter reading systems and meter data warehouses. The system delivers the prerequisites for an automated, end-to-end process – from metering to billing.
Today's business and regulatory environment means there is increasing demand for the quantity, quality and availability of data. Gridstream Converge is used in several type of operations and our customer base includes distribution, transmission and generation companies. The system also serves integrated utilities in partially-liberalized markets.
Gridstream Converge is deployed for municipal utilities and as a high-availability, redundant system for very large utilities. It processes electricity, gas, heat and water data. The system's scalability and modularity ensure tailored system configuration.
Helping business processes
Gridstream Converge enables data from many different meters to be easily read, edited, processed, and passed to various market players. This type of process data provides the basis for utilities to develop solid customer care and billing of services that they provide. Furthermore, Gridstream Converge enables automatic acquisition of customer-specific data, and the production of clearly laid-out graphs, tables, reports and tariff structures. This information can be transferred over the internet.
Gridstream Converge is comprised of three key elements:
Data acquisition
Data processing
A flexible interface for routing data
Download the latest Gridstream Converge Brochure.