Landis+Gyr E65C CU Series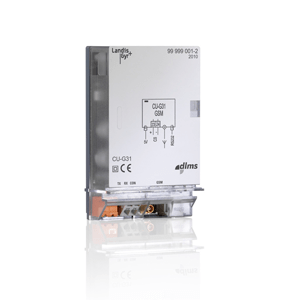 Modular communication concept for industrial and commercial applications
Energy meters are a long-term investment in comparison to telecommunication solutions that have a much shorter lifespan. Communication modules from Landis+Gyr allow the most cost-effective data transfer technology to be retrofitted or exchanged. Specifically designed for remote meter reading and other AMI applications, the Landis+Gyr solutions allow energy companies to significantly improve their operational efficiency.
Broadest portfolio in the market
Landis+Gyr provides the broadest selection of communication units to fit the utility network architecture, size and the existing communication infrastructure. Our modules do not just establish connection to a fixed installation near the measuring point (CS, RS-232, RS-485, Ethernet), they support the remote transfer via GSM, GPRS or UMTS. Compliance with open communication protocols like IEC-62056-21 and DLMS ensure flexibility and future-proof media choices.
Simple installation
The interchangeability of the modules through Plug&Play installation keeps installation costs down. For meters that are already installed (including third party devices) the communication units can be retrofitted by using an external adapter.
New possibilities
Retrofitting to adapt to new communication standards opens new possibilities to energy providers. Multiple connections and multi-master operations with one communication unit for several meters increases solution flexibility and network availability and improves cost-efficiency.
Features
Read-out, reset, synchronization and re-parametrization of the meter by remote access
Plug&Play installation in meter housing or external connection via adapter
Multi-master operation (up to 32 meters, several central stations)
Fixed or dynamic TCP/IP
DLMS, IEC-62056-21
Variations
Available interfaces with diverse combinations of:
S0 Interface
CS Interface (active and passive)
RS-232 Interface
RS-485 Interface
GSM
GPRS
UMTS
M-bus
Ethernet
Materiaali

Landis+Gyr E65C Brochure